No Battle Should Be Fought Alone Foundation(NBSBFA)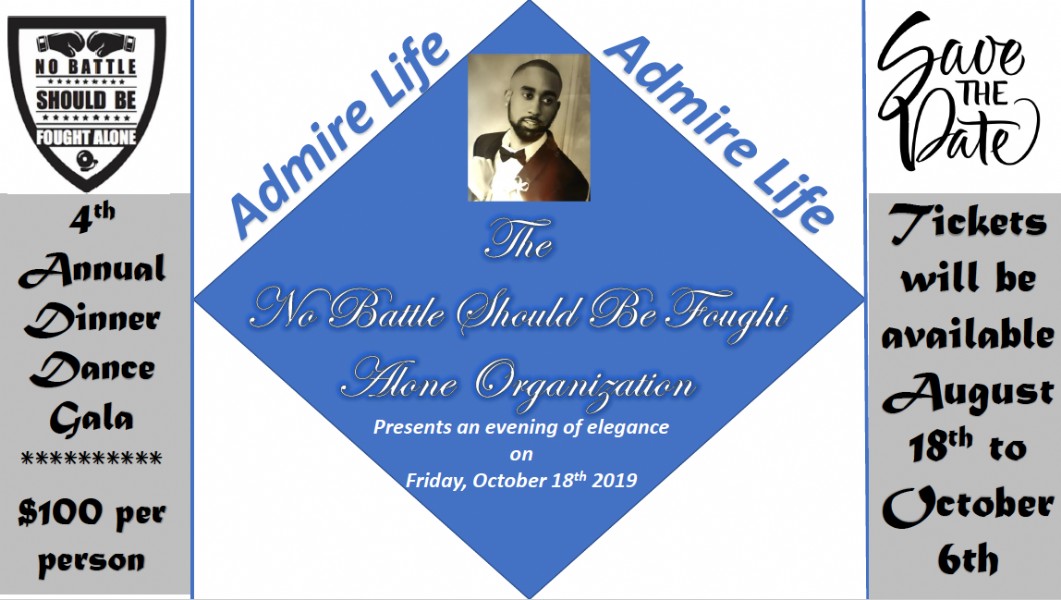 The No Battle Should Be Fought Alone organization was established in May of 2015. Thee organization was the vision of one man and that man was Tristan Andrie Dillon. His vision saw the establishment of an organization whose mission it is "When Every Window Seems Shut and Every Door Seems Closed, You Can Depend on Us to Be Professional and Compassionate in The Assistance We Provide"
The vision of the organization came to Tristan as he walked the halls of the Montefiore hospital in New Rochelle in April of 2015. He said that as he walked with his mother and looked into the rooms of other patients on the floor, he realized that many of them had no support system with them. The lack of support, that so many of these patients were facing, was something he felt that he personally needed to change and No Battle was born out of that need to make a difference. Tristan passed away on Tuesday, February 19th of this year. As members of the Board, it is our hope and prayer, that you will support the No Battle Should Be Fought Alone organization so that Tristan's legacy, of
making a difference, by changing one life at a time will live on.
Thanks in advance for your support and may God continue to bless you all.
You can read more about our organization and donate to the cause at www.nbsbfa.com