Ministries
KIDS FOOD BANK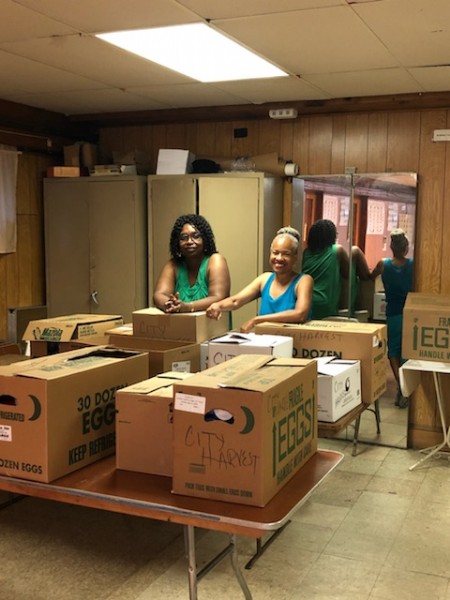 The Church of the Good Shepherd outreach programs and efforts touch local and international communities through a variety of initiatives. The drive to support particular organizations stems from the Church's interest in the personal and emotional impact illnesses and social disparities. Additionally the changing community demographics now include a growing sector of disenfranchised and marginalized members, who are in need of extensive help and support.
Every year with the help of our parishioners, donate to the annual.
CITY HARVEST FOOD DRIVE for KIDS - Annually, the congregation gathers and donates an average of 200 pounds of food.
BACK PACK-School Back Pack Drive
In the Wakefield Community, the Church partners with the local school New York City Public School, P.S. 16 (in the Bronx) to donate backpacks filled with crucial school supplies, Approximately 20 backpacks are distributed. A similar effort is organized to collect school supplies for children in Antigua.
Collaborating with
ANGEL TREE-the Prison Fellowship Ministries, the church provides gifts to the children of incarcerated parents through the Angel Tree Program.
No Battle Should Be Fought Alone Foundation's (NBSBFA) annual toy drive , BACK PACK, Basketball Tournament and other endeavors. Founded by a parishioner afflicted with cancer, NBSBFA strives to support children and people afflicted by cancer.